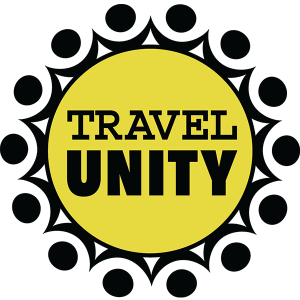 The New York Travel Festival is happening next weekend (April 18 and 19)!  I am pleased to be one of three people facilitating a workshop discussing Cultural Supremacy in Travel Media hosted by Outbounding. The conversation will essentially be a more focused, expansion of this recent panel discussion I was a part of. 
There are the usual panels that take place at many travel conferences centering on technology, leveraging social media, connecting with brands, and many discussions with industry professionals. There are also some wonderful workshops focusing on craft, rather than just the business side of things. But what really sets this travel conference apart is that it is committed to shaking things up in the travel industry, focusing on experiential travel, and this year there is a dedicated space for many long overdue conversations through The Travel Unity Summit:
The first Travel Unity Summit, part of the New York Travel Festival's Saturday, April 18 programming, will focus on bringing under-represented groups further in tourism, with a special focus on African-Americans and travelers with disabilities.
At the beginning of the year, I wrote a post about the ubiquitous whiteness of bloggers and speakers at the White House Travel Blogger Summit, the focus of which was diversity with virtually no People of Color in attendance. This veered into how this is not exclusive to this one particular conference, but is considered the standard and is rarely if ever talked about. I was later invited to be part of an online panel discussion on The privilege of place: diversity and cultural representation in travel writing over at  Outbounding.com. It was a great discussion with some insightful ideas brought to the conversation by other panelists and participants, tackling the coded language of racism, white ideology and cultural values within travel writing. It also brought to the surface something Junot Díaz mentioned during my fiction workshop with him last year at VONA: the loudest supporters of the System will come from other People of Color, especially those with privilege within this System.
The New York Travel Festival is a great start to bringing diversity in a meaningful way to an industry that is represented predominantly by unremarked whiteness. Ideally, we'll see more colour in other conferences, reading lists, and finally put to rest the myth that People of Color just don't travel or aren't writing or blogging or drawing in the same numbers as white folks. At the very least, a conversation can begin.
Here's a description of the workshop I will be facilitating, along with Jeta from Global Lipstick, and Sandra Guzman:
"Who gets to tell the world's stories? This workshop will lead to a better understanding of how white cultural supremacy dictates the prism through which we view places, experiences, and people. We will discuss how to more accurately and respectfully represent different communities and cultures, rather than reinforcing existing paradigms of cultural supremacy and power. This is an extension of a recent discussion on Outbounding about diversity and cultural representation in travel writing.
Some of the takeaways from the workshop:  ​
The problem of the ubiquitous whiteness in travel writing and blogging as a genre 
​Examples and some common arguments debunked of defending the status quo.  
An exploration of class as an economic and racial divider and its role in reinforcing the System.
Ways of effectively diversifying the genre
How to tell better stories by dismantling embedded White cultural value systems
(I wanted to write, "How to tell better stories by not being an Ass," but I was outvoted).

Hope to see you there!