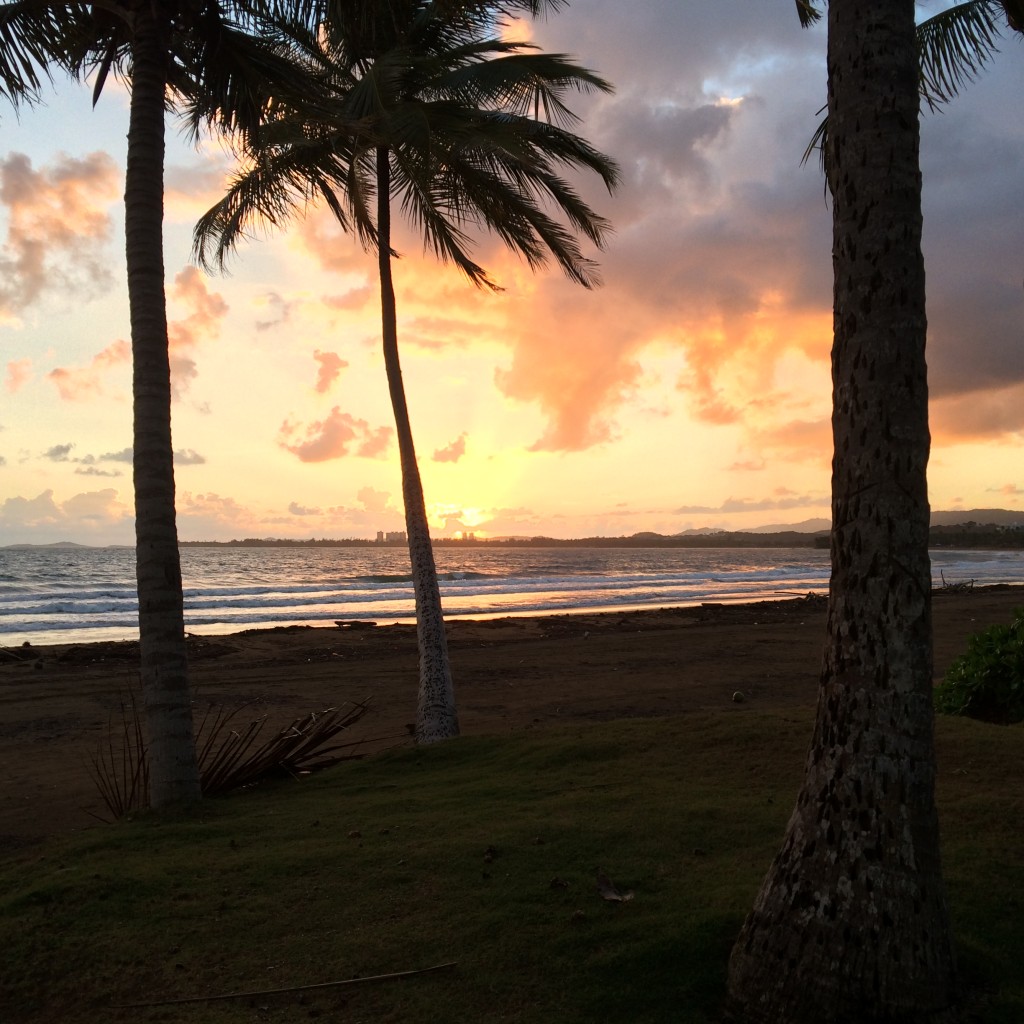 Planning our ten-day trip to Puerto Rico this winter, we knew we'd be trying to cram a lot of activity into a short jaunt: the history of Old San Juan, the bioluminescent bay, lots of lechon, the rainforest hikes of El Yunque, and of course the beach.
And with just four days in San Juan, we knew it was going to be jam-packed — the two big forts, all the cafes, the museums and historical sites. With two kids in tow, we knew just getting out of the house each day would be a challenge in itself — especially when you tacked on Dadhoo's leisurely outlook. And then it occurred to us: we should all have a leisurely outlook. We were going on vacation, after all. And having done this all before — in Hawaii, San Diego, and of course, India — we knew we didn't want to be whiplashed the whole time.
In fact, thinking back to India, our all time favorite moments on the trip required nothing more strenuous than lounging oceanfront with a Limca and a good book. And that totally caught us by surprise. It was in some of the places we'd allotted just a day or two to — the little hamlet of Dui in Gujarat, and the sleepy (if touristy) beachfront of Panjim in Goa — that we ended up extending our stay, opting for a reprieve of good eats (like the rogan josh room service — mmmm!), good reads and no agenda.
It's a lesson we've carried with us as travelers — as a couple, and now as a family. But sometimes it's easy to forget, especially when we've got a short amount of time in a place where there's lots to see. When we headed to Hawaii, the plan was to cram three islands into just under two weeks — a lot, really. But it gave us five solid days in each location, and we made sure to make the most of it but booking houses instead of hotels, and allowing for plenty of leisure time — walks to the beach, dinners at home, reading time in hammocks.
Naturally, when we started plotting Puerto Rico, the philosophy was front and center. Given the time-frame, we decided on a top three or five things to accomplish, knowing, if things went awry, we'd be happy to let some of it slide.
Still, there are a few things we scheduled to ensure we'd have them — sunrises and sunsets. On vacation, it's easy to lounge in bed and forget all about them. But when you've got the gorgeous sea crashing just feet from your front door, there's no excuse, especially when you can take your breakfast right out there to the beach.
So that's what we did — headed to the beach at sunset for a leisurely walk, and then again at 6 a.m. the next morning so we could swoon once again. And those moments — Kavya and Shaiyar cuddled up and cozy with Dadhi and Dadhoo, Navdeep and Kavya capoeria-ing on the beach, the sun streaking pink and purple and gold across the sky — they were definitely worth dragging our butts out of bed for. Here's the evidence.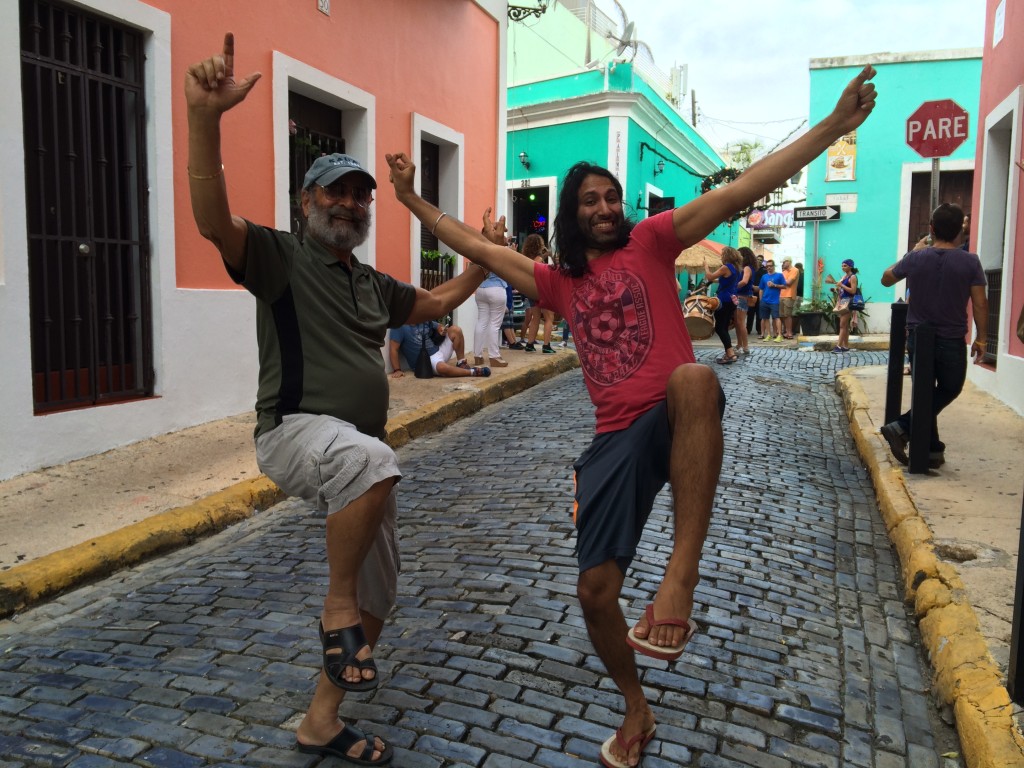 First things first! Kicking off our Old San Juan stay by dancing in the streets. As you do.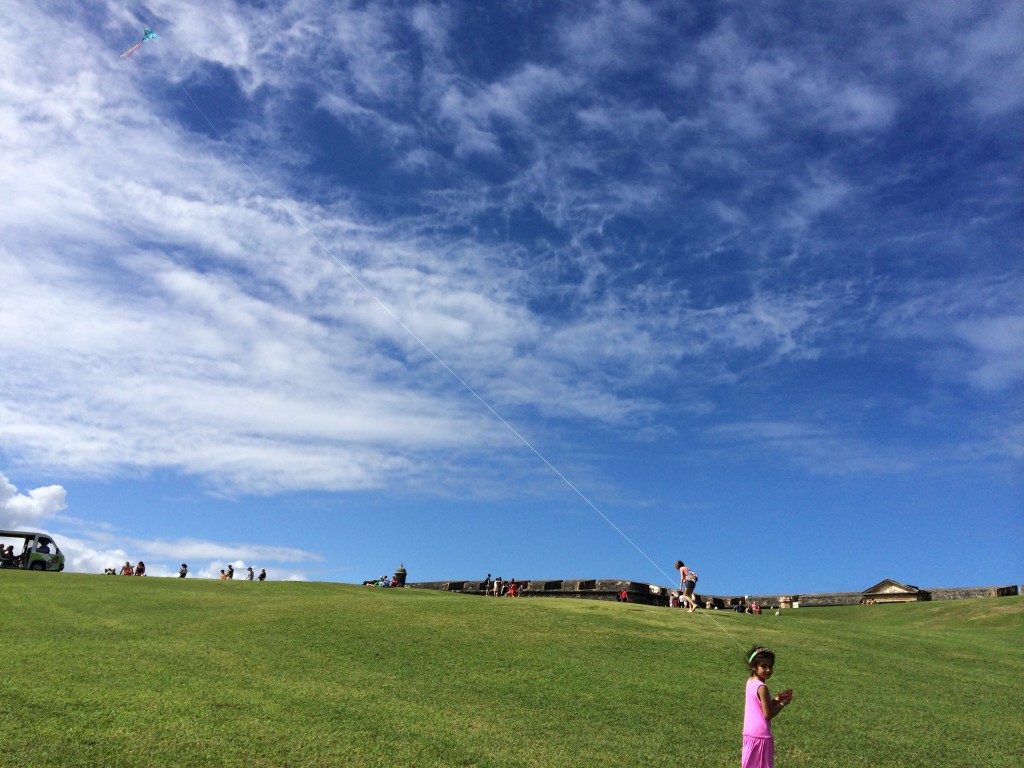 Time to go fly a kite.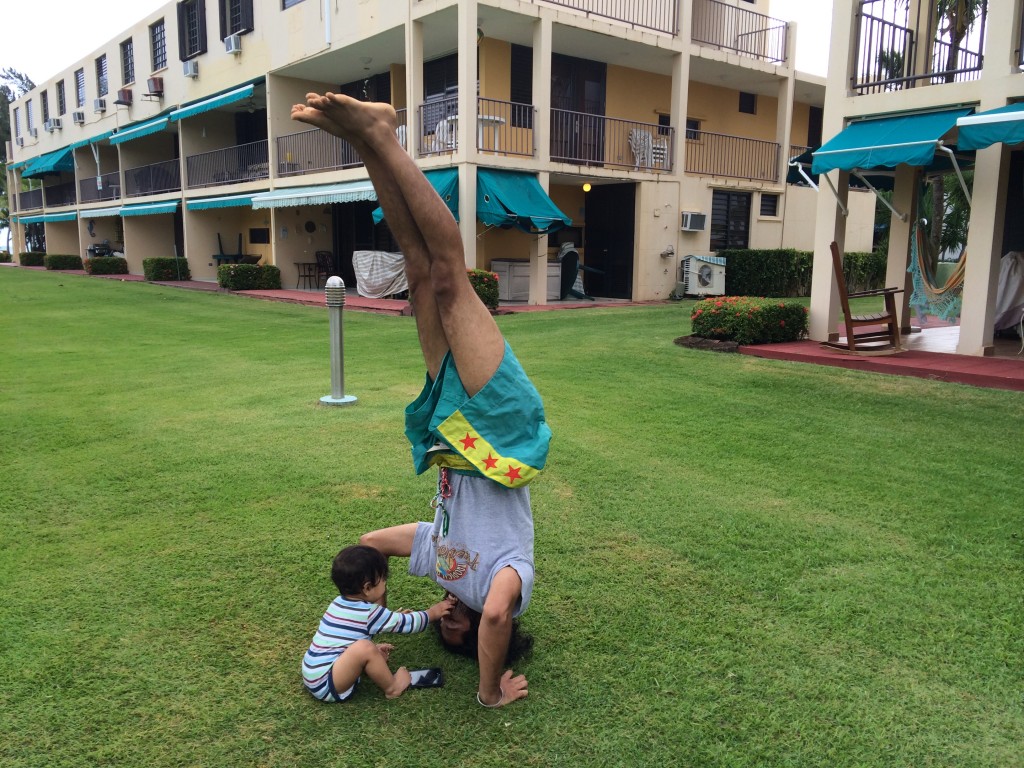 I've got your nose!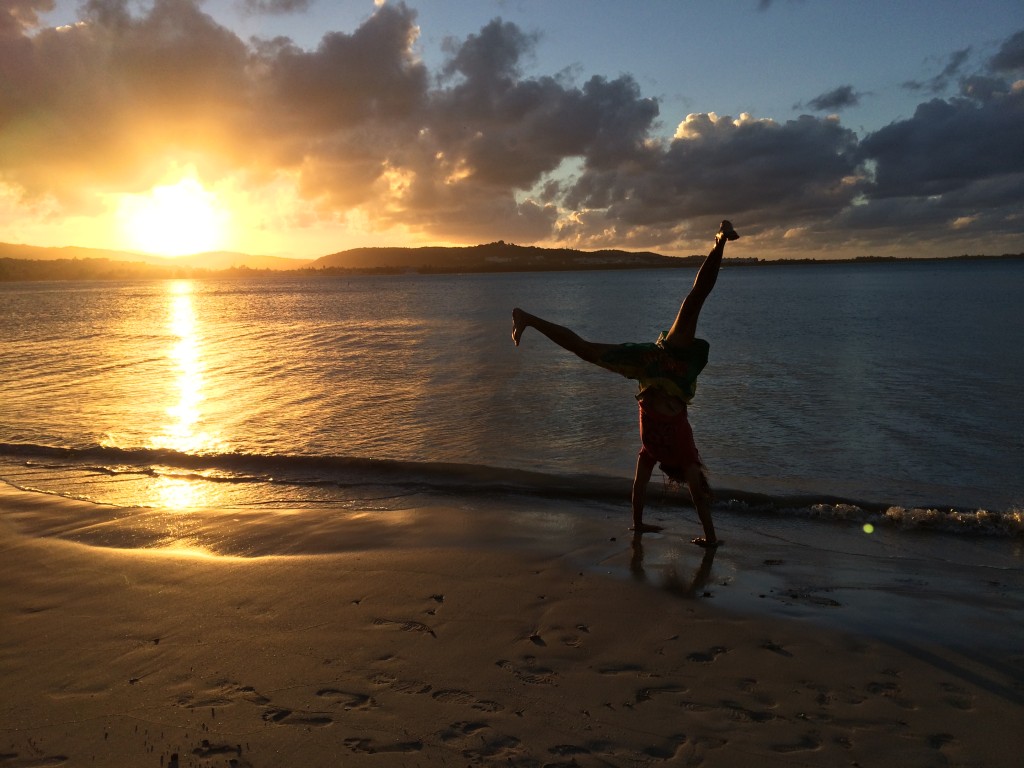 Wheelin' and dealin'.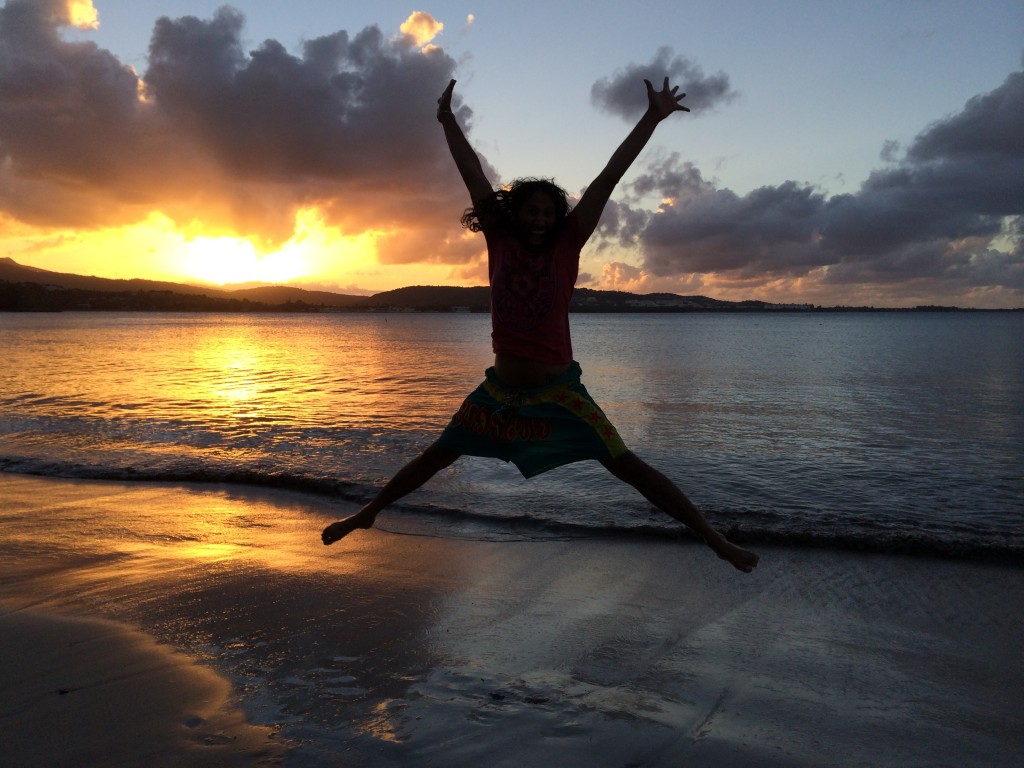 Catching rays.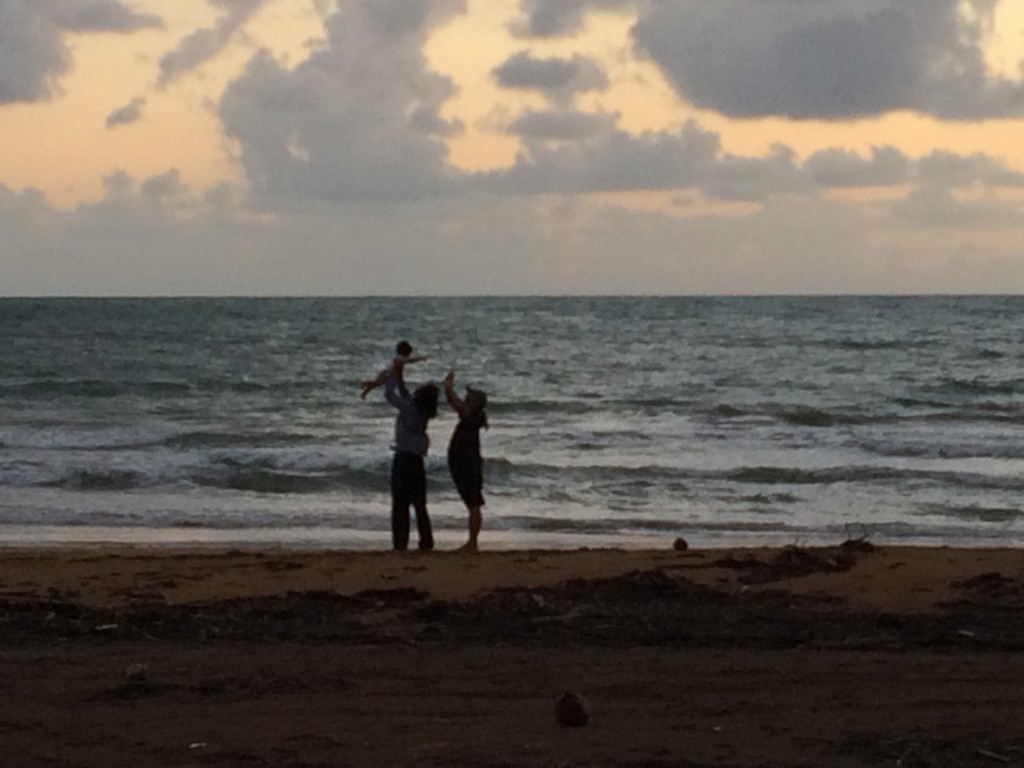 Three generations.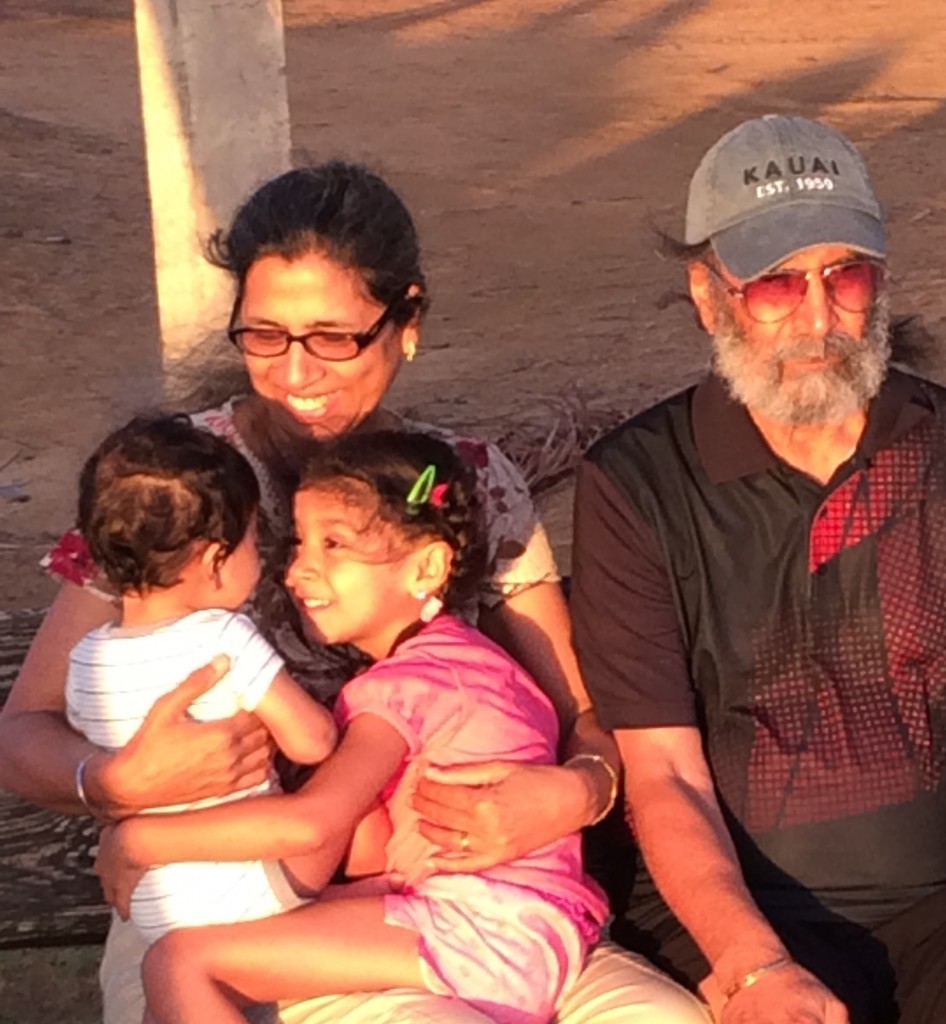 Good morning, starshine!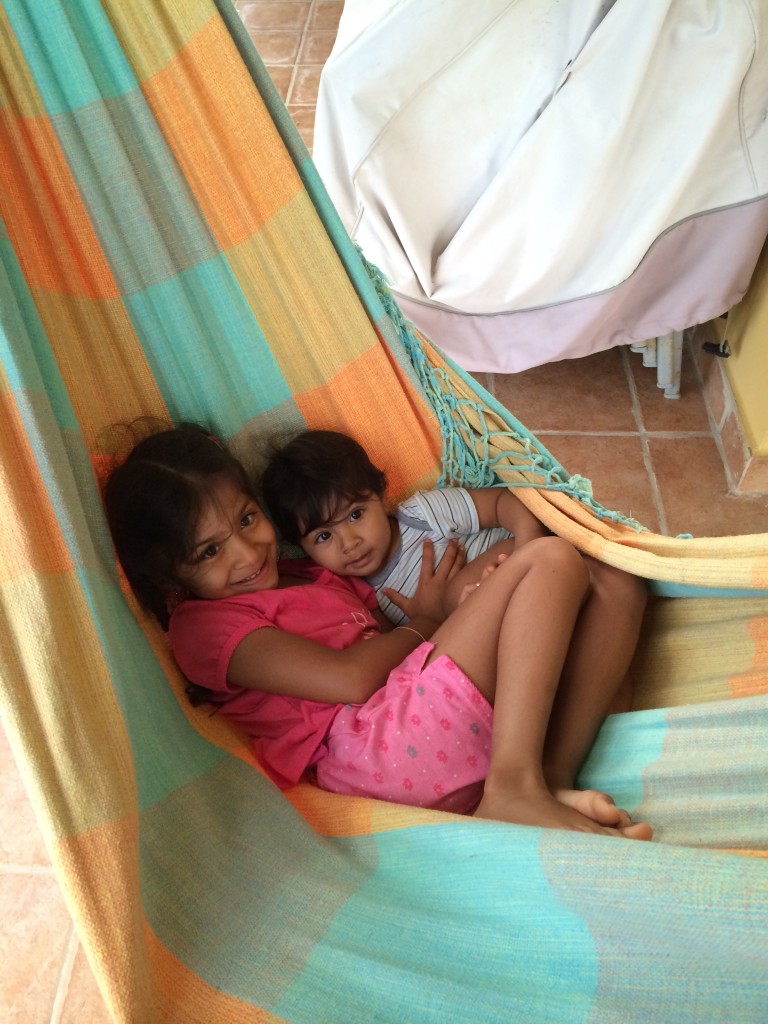 Sibling revelry.